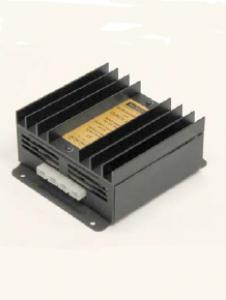 Features
General Specifications
• Weight : 560g
• Efficiency: typically 84% at full load
• Ambient Operating Temperature : 0-45°C
• Thermal trip operates when heatsink reaches 90°C and resets when the temperature drops to 70°C
• Dimensions : 125mm x 108mm x 54mm
• Input & Output Connections: 6.3mm x 0.8mm fastons
The Technology
The DDM90 range of DC-DC Converters use high frequency switched mode technology for high efficiency, small size and light weight.
Voltage mode circuitry with "feed-forward" sensing produces a highly stable DC output and immunity to rapidly changing input voltages. Mosfet switching devices produce superb performance and only the highest quality components are used throughout.
Isolation
Galvanic Isolation between input and output cures difficult ground loop problems, allowing optimum wiring in complex systems. This can avoid noisy power lines degrading signal lines.
Integration services
At VxI Power we believe that providing a power supply is a small part of our service to the customer. Our extensive battery knowledge and mechanical design capability enable us to provide turnkey solutions for your DC standby application.
We have the on-site ability to supply all of the units we manufacture in a cabinet or rack.
cabinets & racks