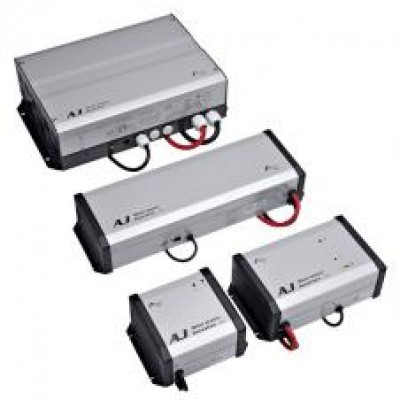 AJ series
The AJ range consists of sine wave inverter that convert battery voltage into utility quality 230Vac* which can be used with all usual electrical appliances.
Its proven reliability and outstanding performance make it the optimal solution for many applications. Delivered with battery and AC cables it is a true «plug and forget solution».
Inverters with power from 0.2kVA to 2.4kVA, for 12, 24 or 48V batteries with a unique battery protection function.

An optional built-in solar charge controller is available, making an "all-in-one" inverter.