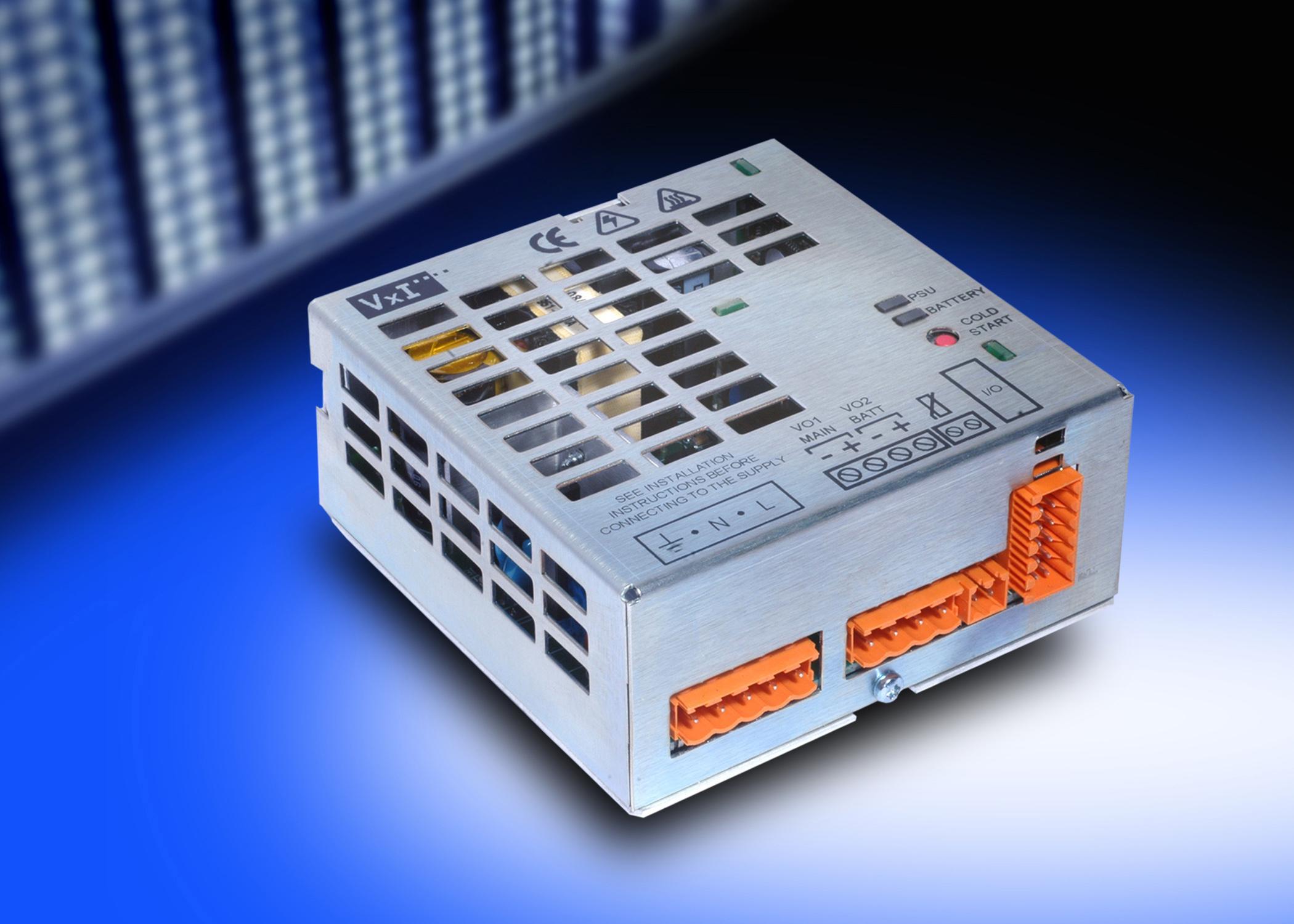 Oracle DC UPS

This is a range of switch-mode power supplies that feature an on-board micro-controller and a choice of communications interfaces, providing users with the ability to program the unit and carry remote interrogation of a variety of parameters. Primarily aimed at battery-backed mission-critical applications, the Oracle PSU's provides a main output for powering the load, together with a second output for charging an external standby battery.In the event of a mains failure, the battery supplies power to the load via an internal feed-forward diode.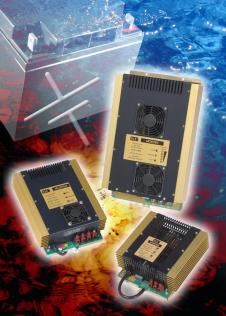 Battery Chargers

A range of 2 and 3-stage cyclic chargers for 12V and 24V lead-acid battery systems.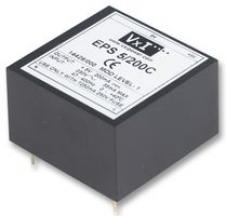 AC - DC Linear
A comprehensive range of PCB mounting encapsulated power supplies available in either 120Vac or 230Vac input versions, and in single or dual or triple output formats. They are vacuum encapsulated in flame retardant epoxy resin to UL94V0. All units incorporate over-current and reverse protection, and will automatically recover upon removal of the fault condition. All units also include a 'one shot' thermal fuse to protect against excessive over temperature conditions. The units are fully approved to EN60950 and are compliant to Low Voltage Directive.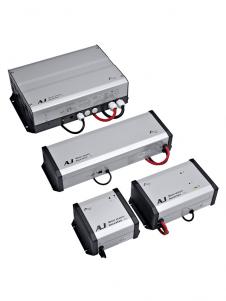 Inverters

The Studer inverters have a power range from 0.2kVA to 2.4kVA, for 12, 24 or 48V batteries with a unique battery protection function. An optional built-in solar charge controller is available, making an "all-in-one" inverter.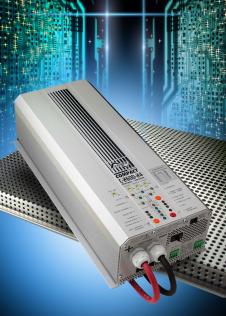 Inverters Chargers

The Studer Inverter/chargers are multi-functional devices that allow to supply an AC voltage from a battery, the charge of the battery from an AC source and a transfer function when an AC source is available.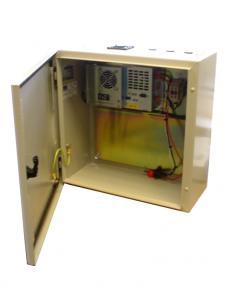 Cabinets and Racks
We are capable of supplying any of our products in an enclosure with customer specified breakers and feed through. Wall mounted enclosures to 19" Cabinets and custom battery racks.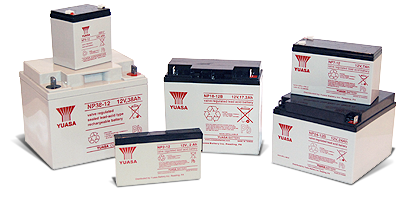 Batteries

We can offer the full range of Yuasa industrial batteries.
Yuasa are one of the world's largest manufacturers and suppliers of valve regulated lead-acid batteries with global manufacturing plants and an extensive marketing and distribution network throughout the UK and Europe.The Yuasa battery range provides what is possibly the widest choice of types from a single source to meet most known applications.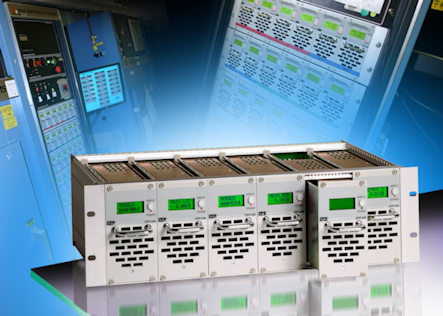 Custom Products
VxI Power Limited are experienced in high quality, custom power supply solutions. Proudly based upon our many years experience and excellence in power supply design, we have the technical expertise to create a power supply to exactly meet your requirements

Our scope of power conversion design excellence includes AC-DC products up to 1500 Watts, DC-DC Converters and combinations of both! Using a wide range of topologies together with specialist features and functionality, we can work in partnership with you to provide a total solution at a cost effective price.
Our custom design service offers OEM's maximum flexibility in their power requirements.