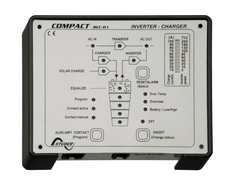 Features
RCC-01 Remote control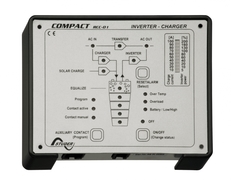 The RCC-01 remote control allows the user to consult, control and program* the system remotely.A LED display offers a comprehensive view of the batteries charging state and of the output current (or transfer mode input).
*Remote control required for the XPC programming.
Dimensions h x l x w: 135 x 115 x 25 mm.
Supplied with 20m cable.
Programming possible for the ranges XPC and C in the Compact series.
---
CT-35 Temperature Sensor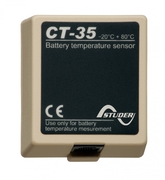 This sensor adapts charge levels to the temperature variations of the battery (supplied with 3m cable)
---
ARM-01 Auxiliary Relay Module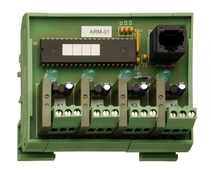 Equipped with 3 programmed relays and a fourth one which is like the inverter/charger's auxiliary contact, this module allows the Solsafe system to be implemented.
---
CFC-01 Cover
This cover offers an additional connection protection by means of glands.
For Compact series' XPC and C.
---
Capot C-IP22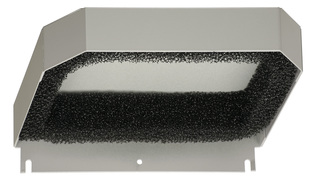 The C-IP22 cover increases inverter protection against intrusions and splattering; from IP20 to IP22.
For Compact series' XPC and C.
Integration services
At VxI Power we believe that providing a power supply is a small part of our service to the customer. Our extensive battery knowledge and mechanical design capability enable us to provide turnkey solutions for your DC standby application.
We have the on-site ability to supply all of the units we manufacture in a cabinet or rack.
cabinets & racks