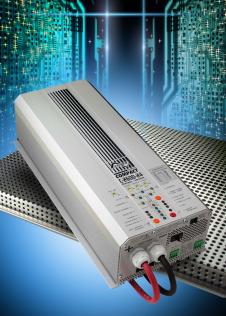 Features
True sine wave voltage.
Suitable for any kind of electrical appliance.
Reliable and silent working with all kind of loads.
Outstanding overload capabilities.
Stand-by level adjustable over a large range and from a very low threshold.
4 STEP battery charger with PFC.
Ultra-fast transfer relay.
High efficiency.
Full internal protection.
Ultra-fast regulation.
Microprocessor controlled.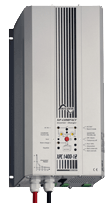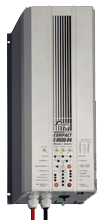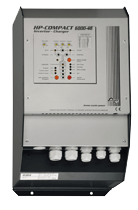 XPC 1400-12 C 1600-12 HPC 2800-12
Norm E certification
The XPC 1400-12, and C 1600-12 are certified to the ECE-R 10 norm.
This certification is mandatory in the European Union for all electrical equipments on board of vehicles.
Multifunctional contact
The 16 A. potential free contact can be programmed according to the user wishes. It can react according to the battery levels as well as to the system status (alarm conditions, presence of the public grid, sunlight's presence…), and it enables for example :
1/ Automatic disconnection of second priority users (conditional supply).
2/ Alarm signalisation, acoustic signal, MODEM, radio alarm etc.
3/ Conditional battery charge.
Optional built-in solar charge controller (-S)
The models XP Compact and Compact are available with an optional built-in charge controller (I/U/Uo) making the inverter-charger an « all in one » device for a solar installation.

Integration services
At VxI Power we believe that providing a power supply is a small part of our service to the customer. Our extensive battery knowledge and mechanical design capability enable us to provide turnkey solutions for your DC standby application.
We have the on-site ability to supply all of the units we manufacture in a cabinet or rack.
cabinets & racks